Booking with Confidence
Trango Adventure is a fully bounded, Licence and Regulated Tour operator by the Government of Pakistan. We have been creating holidays for over four decades, book your next Pakistan holiday in complete confidence.

We have undertaken to guarantee the price of your Pakistan holiday will not change after you have booked. Price of our holidays can change due to different factors but it will not effect your booking for this year or next. The price when you book is the price your will pay, wether you are booking for this year or next year. We advise you book early to avoid tour price increase, and to avoid high cost international's flight fares.
TOUR OPERATOR LICENCE
We hold an approved Tour Operator licence (ID 402) issued by the Government of Pakistan Tourism department. This means that when you book a holiday with us, you will be travelling safe and securely with a government of Pakistan approved tour operator. Under the tourism act 1976, only licence tour operators are grant to run organised tours, Trek and Expeditions in Pakistan for international tourists. Tourism department of Pakistan carefully grant licence to only those companies who are fit on purpose. Under the tourism act, a tourist may apply to the tourism department, with full proof in support of his/her claim against the licensee for settlement paid out of his business guarantee fund. For full details please visit Department of Tourism services of Pakistan. http://dts.gov.pk Trango adventure is listed as a recognised tour operator on the official government of Pakistan online visa applications website. https://visa.nadra.gov.pk/list-of-tour-operators/
MEMBER OF PAKISTAN ASSOCIATION OF TOUR OPERATORS
Trango Adventure is a member of Pakistan association of Tour operators. Their nation-wide networks and supportive infrastructure, PATO members can help to organise tours anywhere in Pakistan. Moreover, since PATO itself closely monitors the level of service offered by their members, the quality is always kept high. Uniformity in price, timeliness in delivery and optimality in service – are the hallmarks of PATO members.
So, being an overseas tour operator, if you associate with a PATO member, you are assured of value-for-money services for your customers and thereby, retain the trust they bestow upon you. Alliance with an PATO member means getting better exposure and reliability. For more information on PATO, visit www.pato.org.pk
MEMBER OF BALTISTAN ASSOCIATION OF ADVENTURE TOUR OPERATORS
We are an active member of Baltistan Association of Adventure Tour Operators. Baltistan Association of Adventure of Tour Operators establish and maintain good relationship with, as well as render any assistance, information or advice to the Government of Pakistan, particularly the Government of Gilgit Baltistan Tourism Department, and other related Federal of Provincial Government or semi-Government institutions dealing with Tourism or Tourist related issues, and to negotiate or enter into agreements with the Federal or Provincial Governments and their tourism-related institutions, in order to protect and secure the best interest of the Members and their customers.
MEET US WORLD TRAVEL MARKET LONDON (WTM)
Trango Adventure regularly exhibit in all major Travel exhibitions around the world. Since many years we have been exhibiting in World Travel Market London. Wtm is a leading United Kingdom travel event for the global travel industry where almost 5000 exhibitors and 30,000 visitors take part. Come and meet us at the exhibition if you are looking to discuss business opportunities, develop a network or make new contacts. Read more at, www.wtm.com
MEET US AT ITB BERLIN, GERMANY (ITB)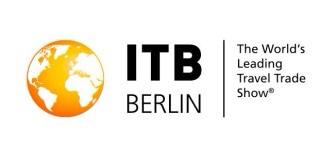 ITB Berlin is one of the world leading travel and tourism exhibition which take place every year in March at the capital of Germany. We have been exhibiting in this global Travel trade show since many years. Our regurarl participations has strengthen our relationship with our existing global partners and provide us the opportunity to grow our network and meet clients face to face. It will be an honour to meet you at ITB Berlin to do business, gain inspiration and exchange knowledge, as well as for close dialogue and getting to know each other better. visit www.itb-berlin.com
Membership of these organisations means that you can book in complete confidence and that any money you pay to Trango Adventure is fully protected.