Hunza Valley Pakistan
Hunza Valley is a mountain valley in the northern part of Pakistan. Hunza Valley is also known as the Heaven on Earth.
Hunza is a precipitous valley in Gilgit district. Hunza Valley is the most delightful place in Pakistan. Consistently voyagers visit this place and catch the wonderful picturesque perspectives of this valley. There are such a significant number of spots in Hunza Valley that are renowned for their awesome scene. Hunza valley in Gilgit – Baltistan, is Tucked away among the precipitous peaks of northern Pakistan, the Hunza Valley's natural splendour and position on the Central Asian Silk Route has attracted travellers, merchants, and mountaineers for centuries. Beyond its iconic glaciers, fertile apricot farms, and turquoise lakes, the region is also rich in cultural heritage.
In central Hunza, the thousand-year-old Altit fort and 700-year-old Baltit fort are some of the region's oldest standing monuments and evidence of the valley's feudal regime. Traditionally home to the Mir, or king, of Hunza, Altit Fort was eventually vacated in favor of Baltit Fort. The rectangular stronghold sits at the foot of the Ulter Glacier and commands a view of the Hunza Valley and its tributaries—a strategic position for controlling the trans Karakoram trade route between South and Central Asia. The fort served as home to the Mir until 1945. (See more wild and beautiful places of Pakistan.)
Both forts were entrusted to the Agha Khan Historic Cities Programme in the 1990s to ensure their preservation and restoration. The project not only mended decaying roofs, stabilized foundations, and installed lighting, it provided ongoing economic opportunities for local women. Aga Khan's Women Social Enterprise initiative launched in Hunza to increase employment prospects for low-income families—more than 110 women were trained in carpentry, painting, and woodwork.
In 2004, Baltit Fort was nominated for World Heritage status and recognized for excellence in conservation. "The fort's restoration has fostered the local revival of traditional building trades while an associated handicrafts project provides improved livelihood opportunities in the area," according to a UNESCO press release. "In its new use as a cultural center and museum, the Baltit Fort attracts thousands of visitors to the province and has contributed to reinvigorating the local community's pride in their heritage."
Karimabad, Hunza Valley.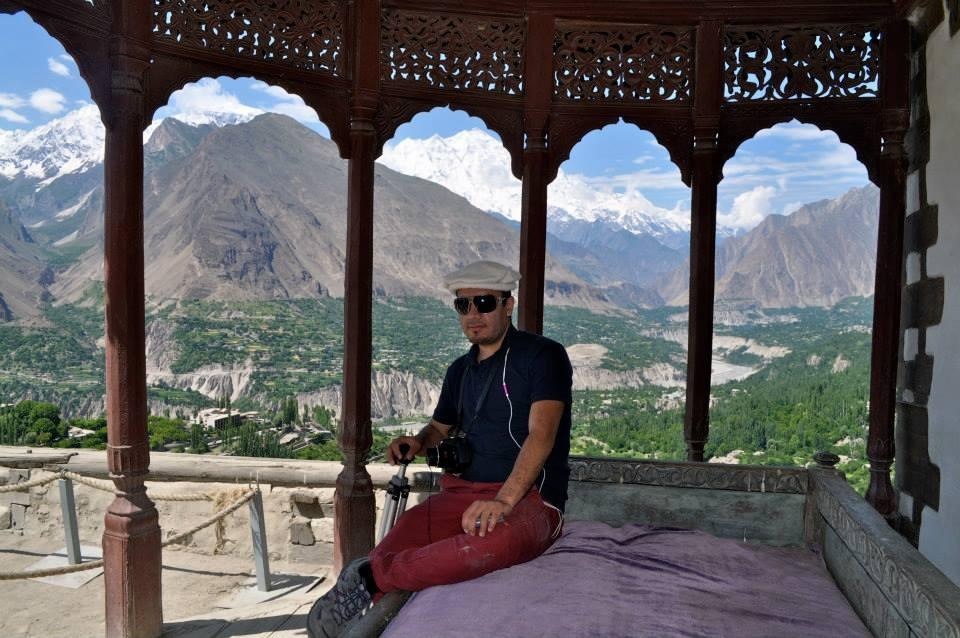 In the lush green Hunza valley, the sleepy village of Karimabad is a tourist oasis. The street that winds up to the old Baltit fort is crammed with shops selling local handicrafts such as shawls and carpets, along with local dried fruit, antiques and gemstones.
The people here are Ismaili, which means they welcome music and dancing, and are partial to Hunza water – a spirit made from mulberries – or their homemade Hunza wine. There is also a cafe-cum-bookshop called Café de Hunza that serves real espresso: a treat for caffeine-starved visitors.
Come in spring for the blossom, or autumn to see the rooftops lined with huge rush trays of apricots, tomatoes, apples and spinach drying in the sunshine. A four-hour trek along the irrigation channel that winds up through the village and hugs the rock face up the mountains will take you up to Ultar meadow, where a small makeshift campsite offers views of Ultar peak and glacier.
Atta Abad lake
Atta Abad lake is also not too far from Karimabad. Nestled in the "Hunza Valley", Attabad Lake's vibrant turquoise waters cut through the rocky terrain. Though beautiful, the serene landscape has a violent origin story. The lake was formed in January 2010, when a massive landslide at Attabad Village flooded nearby towns, blocked the flow of the Hunza River, and displaced thousands of people. Today, it's a popular stop for tourists who can take boats out on the water.